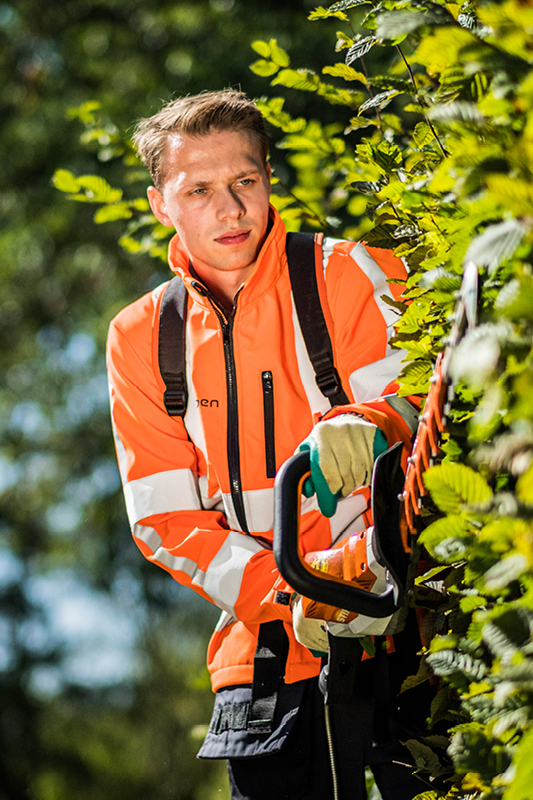 Have you ever heard this: "hire entry-level candidates, minimum three years of experience"? Of course, this seems almost impossible for most students who have just graduated, but fortunately there are options and you can already go there. work without a diploma. We list 7 ways to gain experience as a student.
1. Part-time employment
A part-time job is a great way to cover your education costs, and depending on the job pay, you can also earn some pocket money. You can find flexible part-time jobs, which allow you to create your own schedule.
Whether it's working behind the bar, working in a call center or working on campus, or being an assistant at a large corporation, a part-time job can provide valuable experience. Consider part-time jobs in your area of ​​interest, but also look for less obvious alternatives. For example, think of work in landscaping. It can be a great learning experience that allows you to develop a versatile set of skills.
As an international student, you are allowed to work part-time for 20 hours per week during the semester (in most European countries).
2. Summer or winter vacation jobs
In most countries, you can work full-time for three months between academic years. The best thing about summer jobs is that you don't have to worry about interference with your studies. All you need to focus on is your job and be very good at it. Not to mention the perks of working in a vacation spot like resorts.
3. Internships
An internship is a way to gain work experience in a workplace, usually without being paid. Many internships are offered by universities as part of a course of study. Grades may depend on the tasks you completed during your internship and you will likely be required to complete a project and any progress reports as part of the internship.
Internships are usually done between your second and final year at university. Most major recruitment agencies advertise internships from early fall to spring.
4. Volunteering
Gain experience and industry connections while helping the community! Depending on your background, volunteering may actually be more valuable than a job. Volunteering can help you better understand social issues and solve at least part of the problem. Your work will not be the only thing highly valued, but you will be able to come up with innovative ideas and help associations or organizations that help prevent various social problems.
By volunteering, you can meet people who can become credible contacts for future job referrals or one day become your employers.
5. Shadows at Work
Spend time shadowing one or more professional individuals within a company. With the holidays being the best time to observe at work, you have the opportunity to better understand the type of work involved in a particular field. Although rarely a paid option, job shadowing can be a unique opportunity for you to gain experience in a place where paid work experience positions are scarce.
You will never see shadow advertisers at work, you should always contact the company yourself and negotiate the content and terms of the job. Job shadowing is similar to an internship, but less structured and harder to find.
When observing, you will always have to ask questions about anything you don't know or understand and sometimes find out for yourself what are the most important secrets about the field or the person you are observing.
6. Insight Programs
Insight programs are usually geared towards first-year students, with the aim of giving them insight into the organization/business and how it works "behind the scenes". A viewing schedule is not always necessarily a working option, as it can take anywhere from a day to a week and sometimes a bit longer.
However, an insight program can be the first step in the process of applying for an internship and other work experience opportunities. Additionally, insight programs are extremely useful if they are tied to a research project, assignment, or graduation thesis you are working on.
During an information program, you can have fun attending workshops and presentations and taking part in surveys and other interactive games.
7. Casual worker or freelancer
This is a flexible arrangement for you as an employee and also for the company. Although generally used for short and sometimes irregular periods, you can also work under a long-term arrangement. As a casual employee you may be asked to work on short notice and in most cases you will also be notified on short notice when your work is no longer required.
On the other hand, you are paid a little extra for your working hours as compensation for the lack of a clear contract or arrangement. A common example of jobs with casual labor contracts are telecommuting/remote jobs.
You can work from home, behind the computer, with a fixed or flexible schedule. Working from home can be very useful, provided you have a good internet connection and sometimes need to use the phone.
The biggest advantage is that you can study somewhere in Europe, but you can actually work for a company based in the United States or elsewhere. Consider remote jobs such as writer, editor, data entry, virtual consultant, and customer service representative.
Improve your CV with a student job
With the money you earn, you can pay off part of the student loan, pay your tuition or other expenses that most students have (housing, insurance, etc.). The personal benefits of working while studying usually outweigh the actual income.
You will become a more responsible and disciplined person, gain self-confidence, learn to be more careful and wise with money, and overall the experience will definitely look good on your CV.