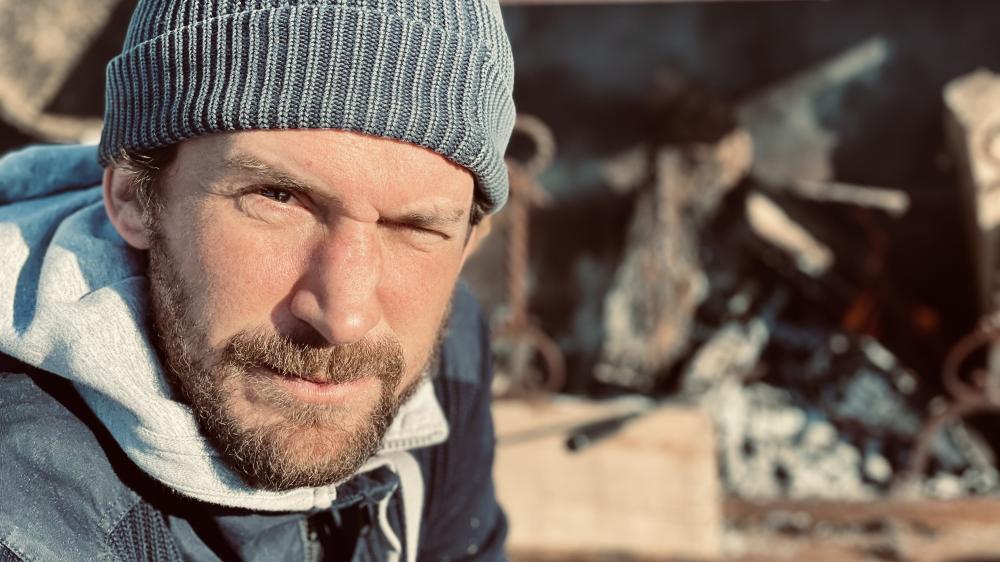 2. Local fishermen and volunteers in Greece had one thing in common: no one, absolutely no one, is allowed to drown here
"Yesterday I wrote about Alan Kurdi. The boy who washed up on the Turkish coast. Blue shorts, red shirt, head in the sand.
This event and the well-known photo made me pack my bags and settle in Lesvos a few weeks later. This beautiful island was once the place where thousands of people arrived every day in rubber dinghies. Many people have known the name Lesvos since 2015 and therefore associate it with the misery of shipwrecks and news stories around Camp Moria. Not entirely unjustified, but at the same time it does a disgrace to the island and its people. I got to know Lesvos as an island with incredibly beautiful nature, dolphins, flamingos, the most delicious food and beautiful culture. And Ouzo.
But 2015 was the time of the refugee crisis for everyone on the island. Here happened what the world press talked about. The dot on the horizon has taken on another meaning here. A dot on the horizon on Lesvos meant people in need. A canoe. You don't discuss it. You don't argue about it. That's where you go, to help.
At the same time, pigs' heads were placed in the Netherlands in places where a center for asylum seekers was to be built. People shouted "AZC, get rid of them" and newspapers spoke of the flow of refugees or a "new wave".
In Lesbos, the only waves that worried us were those of the sea. Can I go fishing, the fisherman wondered. Will 'they' arrive safe and sound with these waves, the volunteers thought. Refugees across the street in Turkey? They were simply pushed onto a boat by a smuggler. Rain or shine. The local fishermen and the volunteers in Greece had one thing in common: no one, absolutely no one, is allowed to drown here.
Even before humanitarian organizations or volunteers set foot on the island, the refugees could count on Greek mercy for a long time. Local fishermen rescued people from the water when things went wrong. And despite a financial crisis, other residents were ready to eat ashore again. But you can't accommodate thousands of people a day as a community.
'Filoxenia…', one said, in response to the question of how they maintained this. It was pronounced almost poetically. With hand gestures and a long look in the eyes, to reinforce it.
I had to look up the word. It means love for a stranger. Filoxenia.
Mad. Be open to each other. Be nice. No prejudices.
If filoxenia were a verb, it would probably mean being ready with open arms for someone you don't know.
Innocent until proven guilty.
A friend until proven otherwise.
Filoxenia. What word.
The people of Lesbos were nominated for a Nobel Prize in 2016. Rightly so. I am not religious, but if there are Greek gods, they are back on earth as "the grandmothers of Lesvos".
Right here. On the picture. Taking care of a baby so that the mother no longer has to worry about her child, whom she has probably held very well for the previous 2 hours, in the middle of the sea. Because life depended on it.
An ode to Lesbos.
An ode to Filoxenia.'